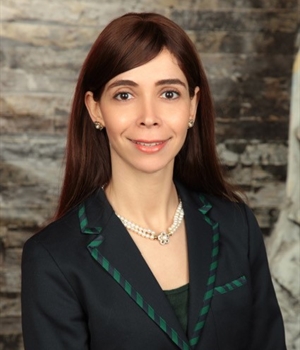 Executive Committee Member
She was born in 1980 in Amman, Jordan. After completing her primary, secondary and high school education in Amman, at French Roman Greek Catholic School- Soeur de Nazareth, she graduated from University of Yarmouk (Jordan) Faculty of Law and Galatasaray University Faculty of Law. Since 2012, she is a member of Corporate Governance Association of Turkey (TKYD). She is also a member of the Institute of Chartered Secretaries and Administrators (ICSA), which nominated her "the Best Company Secretary of The Year" in 2016. She has also completed various professional certificated programs in London Business School, ICSA, EM and IFC re leadership, corporate governance and company secretary.
Ms. Mashaki began her professional career in 2005 as she initially worked as a lawyer in corporate law along with a focus on mergers and acquisitions practices as well as real estate law. In 2008, she moved to the financial services sector where she established and led the Board General Secretariat in Turkey Finance Bank. Furthermore, she established many committees under the Board of Directors and the Executive Board, where she was an active participant and a committee member. In addition to her role in the bank as a Chief Legal Officer, she continuously supported the Bank's local and global shareholders, board of directors and its committees via her expertise in corporate governance, law, compliance and regulations. Thus, she took active role in many Bank's projects targeting the preparation of internal legislation. Since 2018, Ms. Mashaki worked as the advisor to the CEO in Şişecam, where she managed the local and the global projects on corporate governance, regulation and compliance. Currently she is providing legal, compliance and corporate governance services and advices to local and global companies.
She provides works and trainings in corporate governance, sustainability, company secretary, board and committees, board regulations, local and global authority limit matrixes, ethic code, compliance regulation, sanctions and compliance organizations, internal regulations etc matters within Corporate Governance Association in which she contributes to the recognition and the development for those terms in Turkey. Mashaki speaks English, French and Arabic. She is admitted lawyer to Istanbul bar and certified registered mediator. She is married and has two children.